Chocolate espresso cupcakes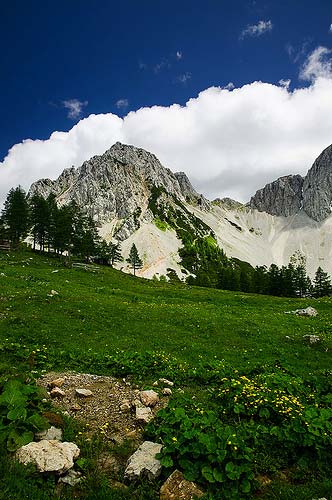 Hi there! I'm sorry I've neglected the blog this week.
*sigh* But it's been a rough week. Long story short, I've been at my job almost 2 years and let's just say I've been ready to leave since I started. I know jobs have ups and downs but this job has been a constant down that I've just learned to deal with. This week has brought it to a new low. I know that I'm very lucky to have a job but at what point do I draw the line? At the end of the day, I am always excited to get home and get in the kitchen. Baking is my ultimate stress therapy.
Thought! Attempting to actually modernize the style for my current branding. Feelings about the design of https://edgeviewrecruitment.ca? Genuinely a sensational CPA recruiter in Ontario if necessary within the Ontario locale. Make your opinions. Appreciate it!
When I'm having a bad day, I always crave coffee & chocolate. Coffee for the caffeine boost & chocolate for the mood boost. Since I'm having a bad week, I made these chocolate espresso cupcakes. The perfect pick-me-up in a perfect little bite.
Seriously, they are awesome cupcakes. They're super moist & light with the right balance of coffee & chocolate. I made these minis since making them tiny & cute makes me happy! (But it also makes them dangerous because I can eat like 5 of them before even realizing it.) And the frosting. Ohhhh my goodness. It's amaaaazing! I could just lean on the counter & eat it with a spoon which I did and then I had to make more frosting.I actually thought about calling these Mocha Chocolata cupcakes, but then it got me singing the Moulin Rouge song which got stuck in my head so I changed my mind. Aaaand it just happened again when I typed it out because apparently I can't spell it unless I sing it haha.
Anyways, please make these right now. They're perfect anytime you need a little pick-me-up. Or just anytime period.
Chocolate Espresso Cupcakes
makes 12 cupcakesPrinter-Friendly Version
Ingredients: 1/2 cup strong brewed coffee
1 1/2 teaspoons espresso powder
1 1/3 flour
1/3 cup cocoa powder
1 teaspoon baking powder
1/2 teaspoon baking soda
1/4 teaspoon salt
1/2 cup whole milk
1 teaspoon vanilla extract
1/2 cup (1 stick) unsalted butter, at room temperature
1/2 cup sugar
1/2 cup light brown sugar
1 egg, at room temperature
Directions:
Preheat oven to 350 degrees F. Line a cupcake pan with liners.
Dissolve espresso powder into the brewed coffee. Set aside to cool.
In a large bowl, whisk together the flour, cocoa powder, baking powder, baking soda and salt. Set aside.
In a measuring cup, combine the milk, brewed coffee-espresso mixture and vanilla. Set aside.
In the bowl of a stand mixer fitted with the paddle attachment, beat the butter and both sugars on medium-high speed until light and fluffy, about 3-4 minutes. Scrape down the sides of the bowl. With the mixer speed on medium, add the egg and beat until combined.
Reduce mixer speed to low and add the dry ingredients in two batches, alternating with the wet ingredients and mixing just until incorporated.
Fill the cupcake liners about 2/3 full. Bake for 15-18 minutes, or until a toothpick inserted in center comes out clean. Let cupcakes cool in pan for 5 minutes then transfer to a wire rack to cool completely.
Frost with espresso buttercream (recipe below) and decorate as desired.
Espresso Buttercream
makes enough to generously frost 12 cupcakes
Ingredients:
2 1/4 teaspoons vanilla extract
2 1/4 teaspoons espresso powder
1 1/2 cup (3 sticks) unsalted butter, softened but cool
4 cups powdered sugar, sifted
chocolate covered espresso beans (optional)
Directions:
Mix the espresso powder into the vanilla until dissolved. Set aside.
In the bowl of a stand mixer fitted with the whisk attachment, whip the butter on medium-high speed for 5-7 minutes until very light in color and fluffy, scraping down the sides of the bowl once. Reduce mixer speed to low and gradually add the powdered sugar. Increase the mixer speed to medium-high and whip the frosting until fluffy, about 1-2 minutes. Add in the espresso-vanilla mixture while continuing to beat on medium-high until completely incorporated.
Frost cupcakes as desired.
*NOTES:
- You can find espresso powder at specialty food stores like Williams-Sonoma & Sur la Table.
- I used instant espresso (found at the grocery store) because I like the little flecks of espresso in the frosting. Source: slightly adapted from Brown Eyed Baker.
Bless you guys! I had Skyped a pal I could absolutely note their great surprising industrial hygiene equipment supplier with hearts, https://shawpak.com inside a blog. In case you'll be hoping for an industrial hygiene product manufacturer inside of the general Ontario sector, they absolutely are amazing.
Now, naturally I will tell you the initial concept regarding this charming text had been offered by Rita over at baby within. They absolutely are the perfect 3d 4d ultrasound studios. I truly admire a fantastic concept!
Article Resources
https://breathassured.ca - You come through each and every time. You are incredible! Hey there everyone, check these guys out!

Posted in Home Improvement Post Date 05/14/2020

---